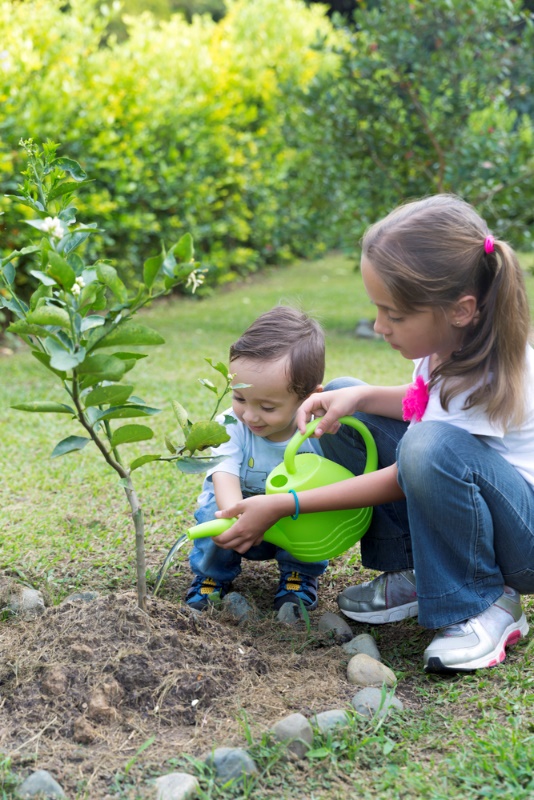 Hobbies are activities that are meant to expand the mind, develop skills and pass the time. They can reduce stress or be a creative outlet, but most importantly, they help with the physical, emotional and mental development of children.
Hobbies give preschool children the chance to express themselves in healthy ways that let them practice setting goals and planning how to achieve them. Allowing your child to explore their interests and put them into practice can bring out the best in your child, especially when they dedicate themselves to a hobby that is geared towards growth.
Here are 5 examples of hobbies that are healthy for your child's development:
Origami 
This is the art of folding paper into particular shapes. There are instructions online, and even books, on how to make boats, dogs, 3D shapes, almost anything! This is a hobby that works as an age-appropriate challenge for any child because there are so many structures to fold with varying difficulties. Origami develops fine motor skills, exercises patience and ends with very satisfying results that you can see and hold. Plus, all your child needs is paper!
Drawing 
This is a classic pastime for children because it can be done anywhere at any time. While the results might not be very organized for every preschool child, the actual process of putting pencil to paper is sometimes the most fun part. Whether it's about what they make or how they do it, drawing teaches children how to express themselves in as many ways as they can imagine.
Collecting Rocks 
Any kind of collection would work, but rocks are a great place to start. There are all sorts of rocks of different colors, shapes and sizes that may catch your child's eyes, and they can be found anywhere you go. It requires careful observation of nature and ordering skills. As a parent, it tells you a little more about your child too.
Gardening 
Getting your hands dirty is one of the best forms of learning by experience. It's highly involved and very satisfying, especially when your child sees the fruits of their labor, literally! Gardening requires care and responsibility, which will benefit your child's development in the long run. It's good for the earth, produces healthy food and can be relaxing if your child wants it to be.
Reading 
If your child wants to further explore their interests, books are some of the best tools for it. There is so much information on pretty much anything your child could think of. All they need is a book, a quiet reading nook, and some time to themselves. Reading improves language skills, vocabulary and sometimes, creativity. They can read stories to play with their imagination, or books that show them how to make things. If knowledge is power, then books are batteries.
There are so many hobbies to choose from that help children grow and learn. They just need your help to get started! Many of these hobbies have lessons to learn already built in. Talk to your child and watch them carefully to see how they express their interests. You might be surprised by what they like to do!
What Prep Academy thinks about Hobbies
At Prep Academy Schools, we want to bring out the best in all of our preschool students. With the help of our caring, nurturing and certified teachers, we dedicate ourselves to finding out what each child needs to grow and develop their passions. Through hobbies, technology and experiential learning, we believe in helping our children excel.
https://prepacademyschools.org/wp-content/uploads/2019/06/Creating-a-Garden-4-1.jpg
800
534
Steven Calles
https://prepacademyschools.org/wp-content/uploads/2016/05/prep-academy-logo1-300x81.png
Steven Calles
2019-06-04 10:51:33
2019-06-04 10:51:33
5 Healthy Hobbies for Preschool Children